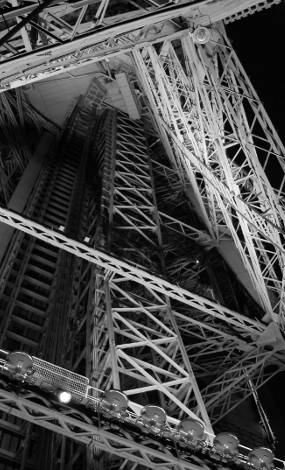 Z Montage Co. has been satisfying a wide variety of clients since 1997. Formerly known as Z Creative Co., we provide on-site editing on Avid,
Final Cut Pro (7 & X), and Premiere platforms, as well as in-house post-production.
Our specialties include:
• sports event television
• documentary television
• corporate / marketing video
• reality television
• advertising
Adam Zeitlin started his career in Milwaukee working for a production company. The advertising bug bit and he became an Agency Producer. A couple years later, he moved to Chicago for a brief stint in the commercial post world. He soon devoted himself full time to what is now Z Montage Co.
Almost fourteen years later, Adam has extensive experience in the documentary and docu-drama field. He has edited dozens of television shows airing on A&E, The History Channel, Discovery, CNBC, TLC, and PBS. In addition, he regularly works with ESPN and CBS on a variety of sports events including Women's College World Series, Final Four, Super Bowl, and Little League World Series (to name a few). Last but not least, he works with producers and production companies on various internal marketing, fundraising appeals, training videos, and advertising.
Clients include post-production and production companies, television networks, advertising agencies, and corporate marketing departments. Projects and credits have included:
• Multiple Super Bowls on CBS and ABC
• Independent film The Frozen Chosen--Winner of a Midwest Emmy
• Multiple Little League World Series on ESPN/ABC
• Pioneers of Television Seasons 2, 3 & 4 on PBS
• Multiple College World Series on ESPN
• My Strange Addiction on TLC
• Multiple Final Fours on CBS
• Many varieties of marketing, branding, and instructional videos